Gable Vents
The Vent That Started It All!
Vari-Pitch Adjustable Vents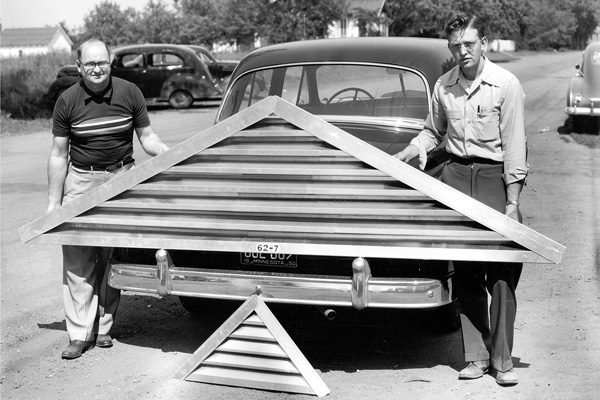 Lomanco makes it fit – whatever the pitch.
Years ago, with the ingenious invention of the adjustable gable louver, Lomanco was born.
All Lomanco Vari-Pitch Adjustable Louvers are constructed entirely of heavy gauge aluminum. Units are completely assembled, ready to install.
To determine the size needed, just measure down along the roofline from the peak of the roof to the frame. The appropriate size louver will adjust to the opening in seconds, and can be installed securely in minutes.
Lomanco® 900 Series
The Lomanco® Series 900 Adjustable Louversfit roof pitches of 2-1/2/12 to 9/12. The ingenious design actually forces the louver blades to pivot, changing angle as the unit is adjusted. This permits maximum air flow capacity while assuring optimum protection from the weather.
Lomanco® A-Series
The Lomanco® A-Series Vari-Pitch Adjustable Louvers are available in high pitch and low pitch designs. They also feature all-aluminum construction and are completely assembled and ready to install.
Lomanco® 300 Series
Lomanco® Twin Section Stationary Louverscan be used in matched pairs for roof peak installation, or one by one for sheds, kneewalls and similar structures. The rugged, all-aluminum sections are joined securely with quick and easy slip joint center fasteners. Lomanco's extra-wide mounting flange permits easy installation.
100,150 and 200 Series
These heavy gauge, all-aluminum gable vents are tightly constructed with machine tab folds, and feature wide mounting flanges for easy installation. Weather and pest protection is assured.